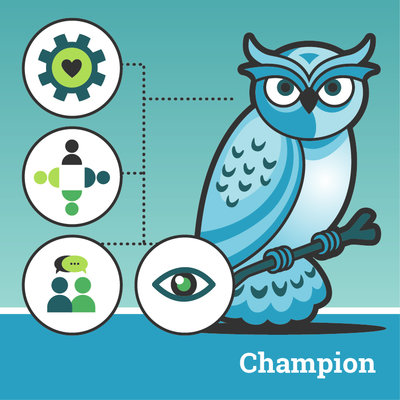 Champion (leadership) training
This Champion training is for managers who wants to lead and support Lean Six Sigma efforts and build a culture of continuous improvement.
Lean Tech has offered online course with certification from partner GoLeanSixSigma. Unfortunately, this offer has ended, but Lean Teach is planning a new Champion training.
If you are interested, get in touch:
---
This course enables leaders to:
---
Grasp Lean Six Sigma and the benefits of bringing Lean Six Sigma into an organization
Transform the culture by removing fear and creating a safe environment for continuous learning
Make problem and improvements visible
Support problem-solvers and remove barriers for improvement work in the organization
---
Course content:
---
Introduction
Define the role of a Lean Six Sigma Champion
Benefits of bringing Lean Six Sigma into an organization
Introduction to Lean Six Sigma
Introduction to Lean
Differentiate being a "boss" from being a "leader"
Transform the culture and embrace the Leader's role
4 components of Cultural Transformation and the purpose of each component
Roadmap and actions to build culture
List the ways organizations create blame-free cultures
Define the leader's role in building culture
Describe the process for assessing the current culture
Outline the plan for becoming a Lean Six Sigma Champion
Make process problems and improvements visible
Leader Standard Work
Leader Task Boards
Process Performance Boards
Leader Huddle Meetings
Leader Process Walks
Support problem-solvers
Introduction to DMAIC & PDCA
Introduction to A3
How leaders use A3s to coach problem solvers
List the reasons soft skills are essential for problem solvers
Support improvement projects
Outline a long-range plan to maximize problem-solver contributions
---
Certification
To become certified Champion, you must pass the 50-question exam.
The content is divided into 4 sections, and you must answer 80 % of the questions within each section correctly.
You have 2 hours to complete the exam and unlimited number of attempts. The certificate has unlimited validity.