Lean Tech gives you a 10 % discount on all online training. Use the code LSSleantech at check-out.
English online training delivered by partner GoLeanSixSigma (from July 1st GoLeanSixSigma will only offer Yellow and Green Belt training. Black Belt training will be available from January 1st 2022):
Go-getters membership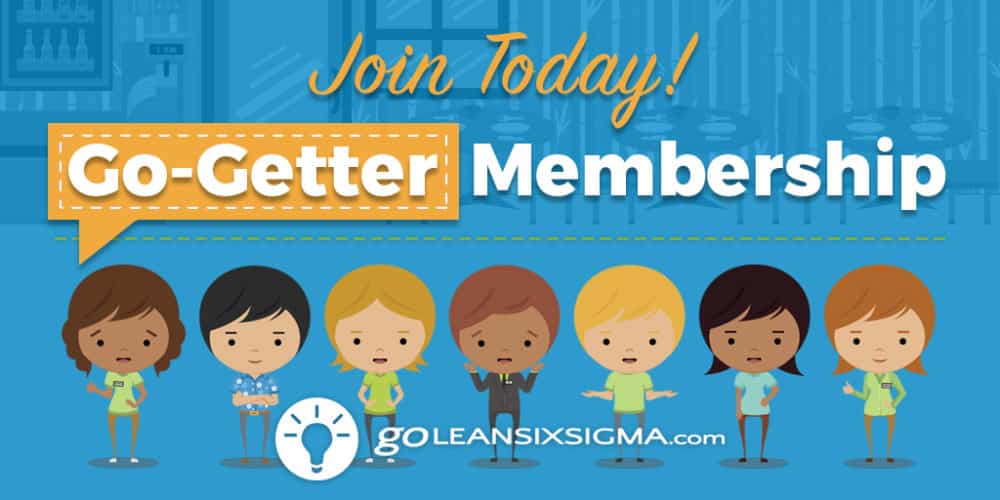 A Go-Getter membership gives you access to all GoLeanSixSigmas online training within lean Six Sigma tools and concept (> 25 single modules) described below. In addition, you get access to > 50 webinars from GoLeanSixSigma, > 8 support tools, the book "The Problem-solvers toolkit", 20% discount on all online training and 1 year of extended access to previously purchased courses.
Go-Getter membership cost 199 $ per year.
Information and registration at Go-getter membership.
---
The courses below have a duration of 1 to 2 hours and undergo various concepts and tools within Lean Six Sigma.