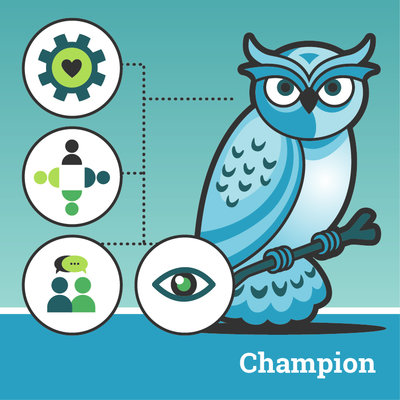 Champion (leadership) training
This Champion training is for managers who wants to lead and support Lean Six Sigma efforts and build a culture of continuous improvement.
Lean Tech offers the following training with certification:
Champion online course (20 t), now 699 $ (300 $ off)
Champion online course (20 t) and 6 h coaching, 12.500 NOK
Champion online course (20 t), 4 web meetings of 2 h and 1 h coaching, 12.500 NOK
Champion online course (20 t) in combination with 2 days classroom training, 15.000 NOK
The course content is the same for all courses. The course provides 20 PDUs at Project Management Institutes (PMI) and 2 CEUs by International Certification Standard IACET.
---
This course enables leaders to:
---
Grasp Lean Six Sigma and the benefits of bringing Lean Six Sigma into an organization
Transform the culture by removing fear and creating a safe environment for continuous learning
Make problem and improvements visible
Support problem-solvers and remove barriers for improvement work in the organization
---
Course content:
---
Introduction
Define the role of a Lean Six Sigma Champion
Benefits of bringing Lean Six Sigma into an organization
Introduction to Lean Six Sigma
Introduction to Lean
Differentiate being a "boss" from being a "leader"
Transform the culture and embrace the Leader's role
4 components of Cultural Transformation and the purpose of each component
Roadmap and actions to build culture
List the ways organizations create blame-free cultures
Define the leader's role in building culture
Describe the process for assessing the current culture
Outline the plan for becoming a Lean Six Sigma Champion
Make process problems and improvements visible
Leader Standard Work
Leader Task Boards
Process Performance Boards
Leader Huddle Meetings
Leader Process Walks
Support problem-solvers
Introduction to DMAIC & PDCA
Introduction to A3
How leaders use A3s to coach problem solvers
List the reasons soft skills are essential for problem solvers
Support improvement projects
Outline a long-range plan to maximize problem-solver contributions
---
Classroom training
You will practice what you learn. The instructor will guide & support you. A company visit is part of the training.
An online start-up meeting will inform you about the progress.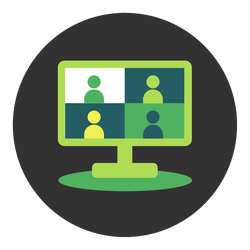 Web meetings
You learn by interacting with the instructor and the other participants.
We use Teams or Zoom for the web meetings and solve tasks in smaller groups.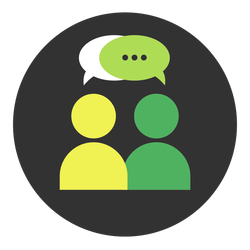 Coaching
You get help and support based on your needs.
The coaching schedule is agreed with instructor.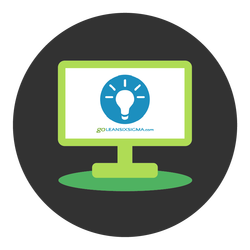 Online training
The online training is in English, delivered by GoLeanSixSigma.
You have access to the course and certification for a year (unlimited re-takes on exam).
The online course is in English. Classroom training, web meetings and coaching can be held in Norwegian or English. Inform about your preference upon registration.
---
Online Training
GoLeanSixSigma delivers online training developed by highly successful Lean Six Sigma consultants and trainers with broad international experience.
GoLeanSixSigma's learning methods focus on practical application, not just "knowing the concepts and tools".
> 220,000 participants from 220 countries have participated so far. They have given the training the highest score.
Participants describe the courses as fun, accessible, affordable, practical, easy to understand and effective.
Certification
To become certified Champion, you must pass the 85-question exam.
The content is divided into 5 sections, and you must answer 80 % of the questions within each section correctly. You have 4,5 hours to complete the exam and unlimited number of attempts.
Classroom training
Classroom training repeat parts of the theory from the online course. We conduct exercises to identify improvement potential and do group assignments to build culture. We work 2 by 2 to learn how to coach and support problem solvers.
To observe a culture of continuous improvement we will visit a company that uses Process Performance Boards, Huddle Meetings, Leader Standard Work and Process Walks (Go to Gemba).