Lean training & certification
This course teach you how to streamline processes and build a lean culture.
Lean Tech offers the following training with certification:
Lean online course (16 hours), 4.250 NOK
Lean online course (16 hours), 3 web meetings of 2 h and 1 h coaching, 8.500 NOK
Lean online course (16 hours) in combination with 2 days of classroom training, 12.000 NOK
The course content is the same for all courses. The course provides 16 PDUs at Project Management Institutes (PMI) and 1.6 CEUs by International Certification Standard IACET.
---
This course enables you to:
---
Understand the current process to know which steps are wasteful and which add value
Improve the process to reduce cycle time and costs, increase revenue and improve collaboration
Build a Lean Culture to sustain the improved process and build momentum for additional process improvement in other areas of your organization
---
Course content
---
Introduction to Lean
What is Lean?
Lean history
Focus of Lean
What is a Lean Process?
Why do organizations use Lean?
Quality Costs
Focus on the Process
Lean principles
How do you define value?
What is flow?
Concept of Pull
Impact of Pull
Persue Perfection
Establish Current State
Plan-Do-Check-Act
A3
8 wastes
Organizational Level Process map
Value Stream Map
Swimlane Map
Process Walks
Spaghetti chart
Customer Value
Lean metrics
Process Analysis
VSM Analysis
Value Analysis
Histogram
Pareto Chart
5 Why & Fishbone
Develop future state
Single Piece Flow and Batch reduction
Changeover reduction
Work Cell Design
"Takt" (demand) and workload balancing
Cross training
Kanban
Standard work & 5S
Visual management
Future state map
Quick wins
Kaizen
Pilot & Multi-phase implementation
Mistake-proofing
Pursuit of Perfection
Build a Lean Culture
Leader standard work
Leader Task boards
A3 Coaching
Leader Process Performance Boards
Leader Huddle meetings
Leader Process Walks
Meeting Productivity
Stakeholder Analysis
Communication Plans
---
Classroom training
You will practice what you learn. The instructor will guide & support you.
An online start-up meeting will inform you about the progress.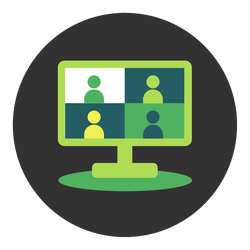 Web meetings
You learn by practical exercises and interacting with the instructor and the other participants.
We use Teams (or similar solution) for the web meetings and solve tasks individually or in groups.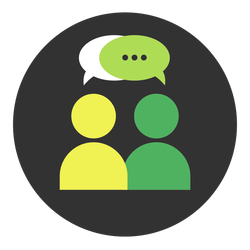 Coaching
You get help and support based on your needs.
1 hour group coaching (web) after the last web meeting.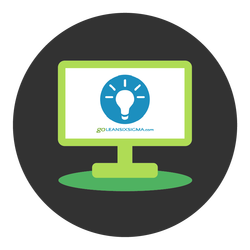 Online training
The online training is in English, delivered by GoLeanSixSigma.
You have access to the course and certification for a year (unlimited re-takes on exam).
Classroom training, web meetings and coaching can be held in Norwegian or English. Inform about your preference upon registration.
---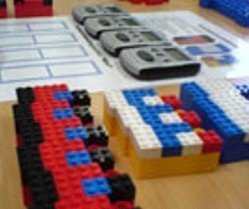 During classroom training we will practice Lean by playing a Lego game. The Lego game was developed by John Bicheno at the Lean Enterprise Research Center at Cardiff Business School, and later developed by Joakim Hillberg at Revere in Sweden.
The game is used by companies, universities and consultants in several countries to provide practical experience and understanding of Lean principles.
---
Online Training
GoLeanSixSigma delivers online training developed by highly successful Lean Six Sigma consultants and trainers with broad international experience.
GoLeanSixSigma's learning methods focus on practical application, not just "knowing the concepts and tools" - enabling course participants to start using Lean Six Sigma right away.
Participants describe the courses as fun, accessible, affordable, practical, easy to understand and effective.
Certification
To become Lean certified, you must pass the 100-question exam.
The content is divided into 4 sections (Introduction, Establish current state, Develop Future state & Build a Lean culture) and 80% of the questions within each section must be correct.
You have 3 hours to complete the exam and unlimited number of attempts. The exam is in English.
Certification can be customized based on your company's need. Please contact us if you have any questions or other concerns related to certification.